Unique style, exceptional  technique
Selyne, Jeremy Gonzalez and their horses get you dreaming.
---
An incredible talent, an amazing complicity between Human and Horse, harmony and grace ever present in each show, this is what is the Gonzalez Horse Show! They get you dreaming, and you almost forget the admirable equestrian technique and high-precision of movement necessary for such a performance. Well-known and recognized, Selyne and Jeremy Gonzalez and their horses travel over the world to perform at prestigious horse events and galas, for the joy of an enthusiastic and captivated audience. Requested and acclaimed for their unique, modern and innovative style, as well as for their brilliant and expressive horses, Selyne and Jeremy Gonzalez won't stop getting you dreaming.
The Dancing Horses
---
« More beautiful than ever, Gonzalez horses are dancing". Beautiful and expressive, Gonzalez Horse Show horses are in the center of everything. They are the stars, lighting-up all around. Always groomed and presented with the care they deserve, the main actors i.e. Labor, Salinero, Koniak, Mago, Saphiro, Sueno, Navarrico, give themselves over to exercises with brilliance and diligence, always concerned to make their rider happy, showing these unique radiance and eloquent beauty that made them famous.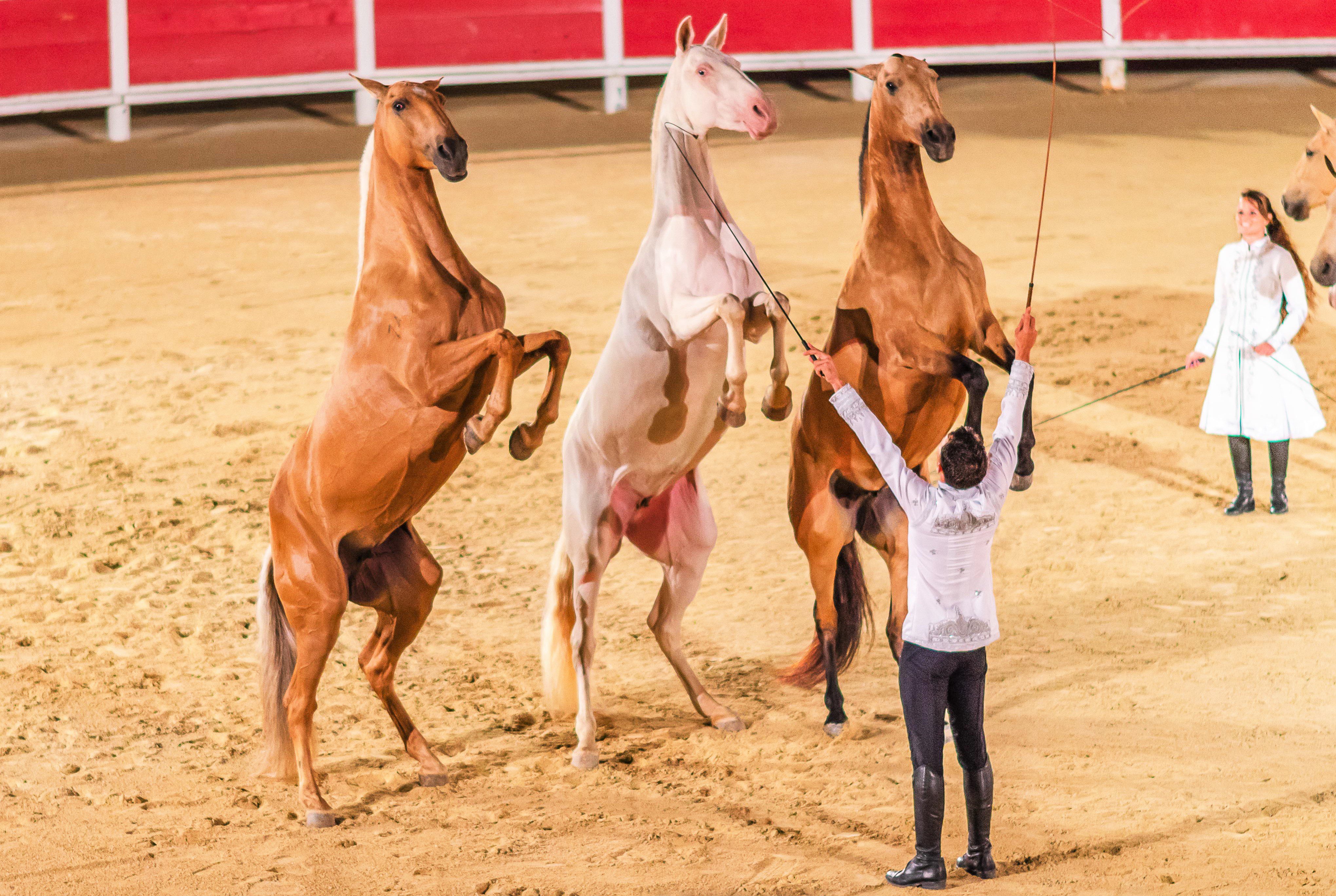 Originality & Creativity
---
Because each performance should be unique, Selyne & Jeremy Gonzalez and their horses are able to adapt to any public's request and they constantly create new, exclusive and innovative shows.
Capable of appearing even in unusual places, artists and their equine partners are perfectly trained and flexible to specifically adjust to all kinds of events and novel original programs.
Complicity and perfect moves
---
For Selyne & Jeremy Gonzalez, if complicity and relationship with horses are important, precision and accuracy of gesture are also essential, building their solid reputation with professionals as much as with amateurs.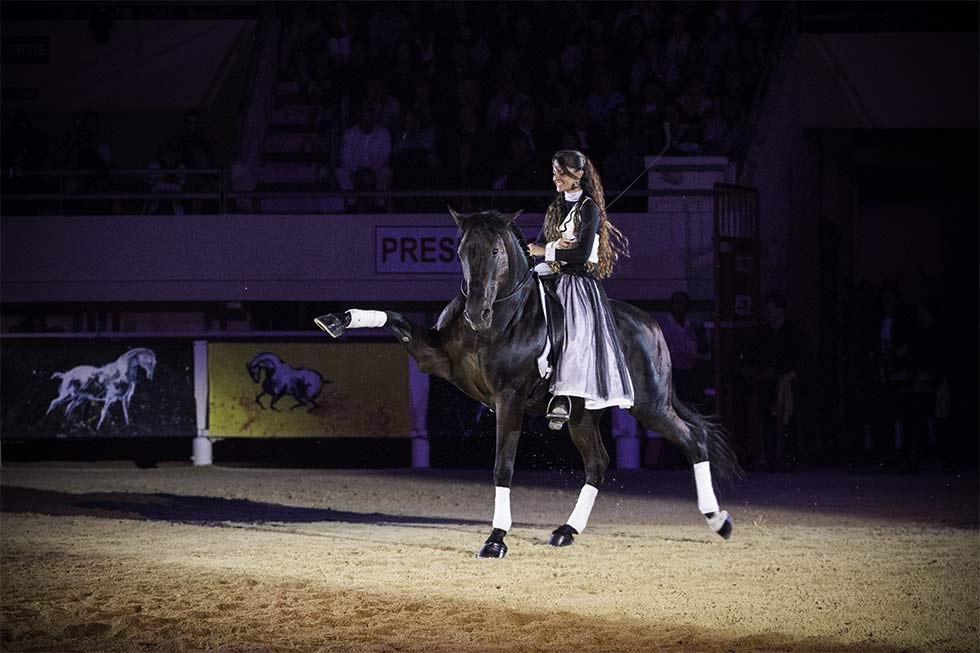 International shows since 2009
The unique complicity, perfect mastery and contagious happiness of Selyne & Jeremy Gonzalez with their horses made their exciting success.