Because they are our daily companions, our loyal friends, they are more than fellow players; they are real life partners.
For each horse that stayed with us, we keep an indelible print. They are part of our history and we want to thank and pay homage to all of them.
Pablo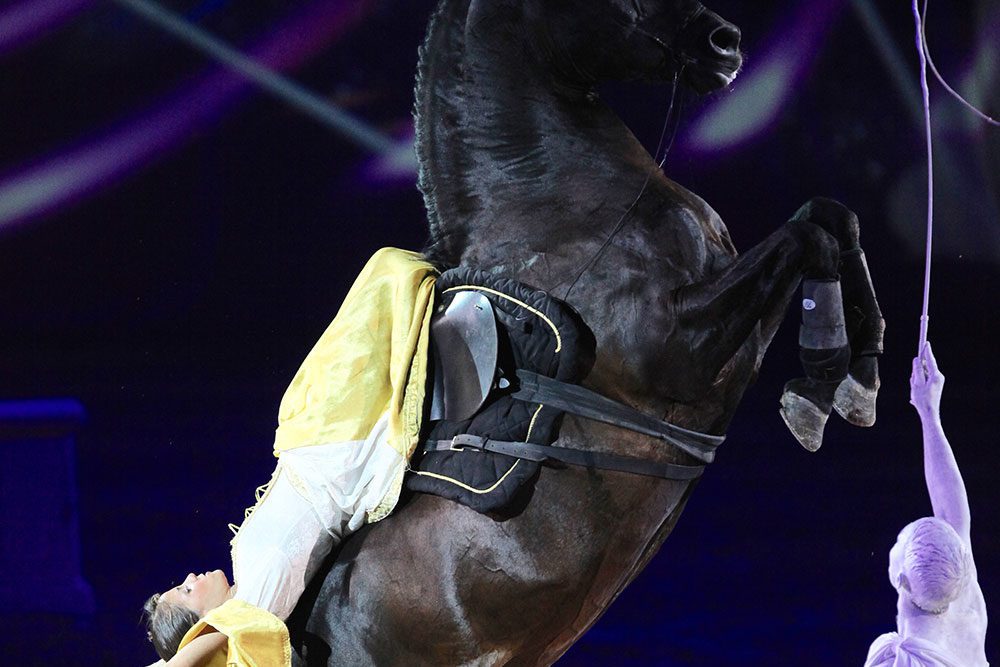 Pablo
Pablo

Our legend! This album is a tribute to Pablo, an exceptional horse which passed away in 2013 when it was 19 years old, after a nice two-years retirement period. Pablo was a charismatic family horse, bringing us to the horse show for the first time. We learnt dressage and liberty work with this loyal, noble and expressive horse, and we created our first famous act "La Statue" for Pablo. We will never forget Pablo which keeps a very special place in our hearts.
Dynamite de Massa
Dynamite de Massa
Dynamite de Massa

With her dreamy looks, her ultra expressive trot and her delicate physique, Dynamite does not leave anyone indifferent. In addition to this, she has a funny, clever and mischievous personality, which makes us fall in love with her! A little jewel of tenderness, hardworking, frank and endearing.
Uxorio de Massa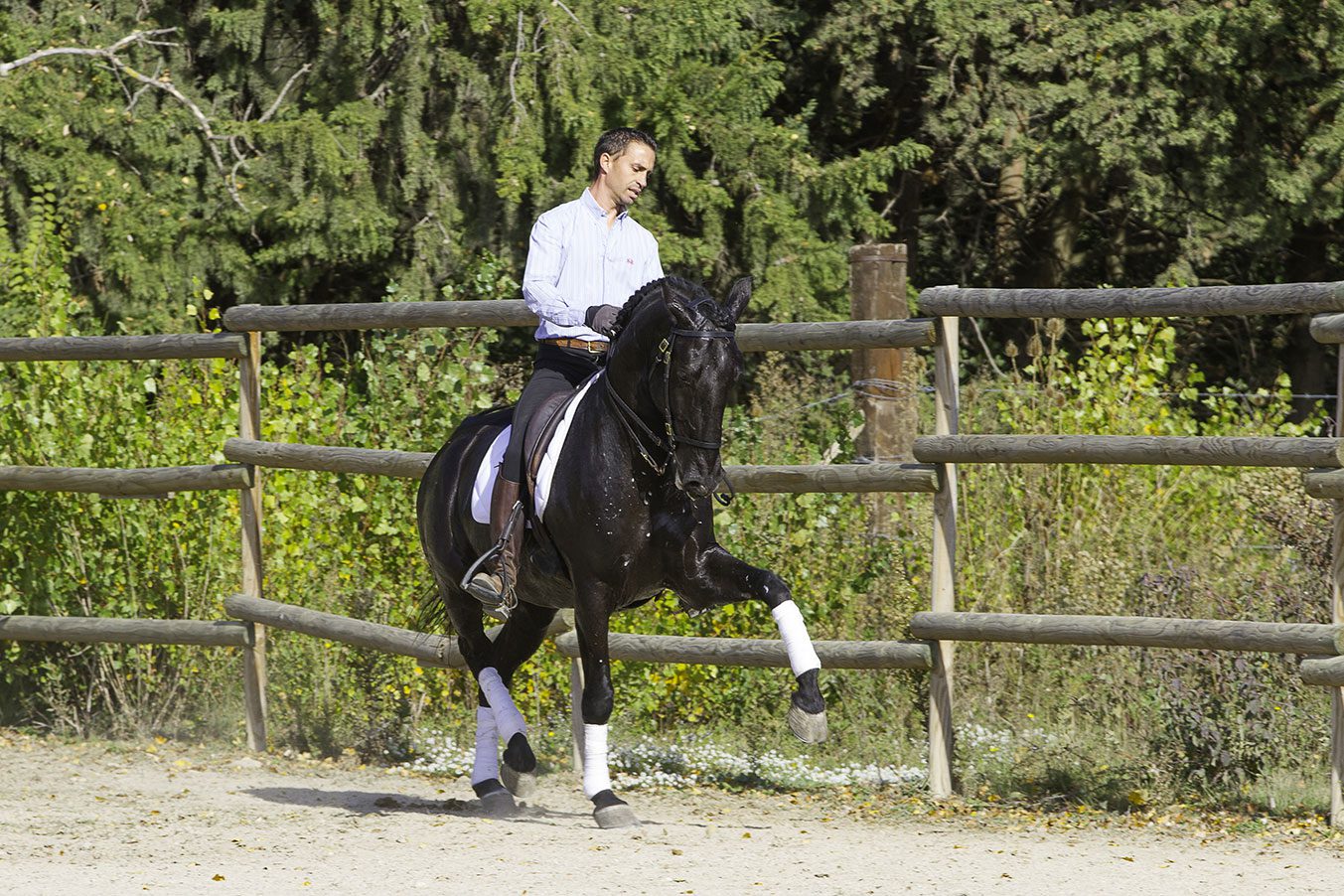 Uxorio de Massa
Uxorio de Massa

Beautiful, elegant, ethereal, Uxorio is ideal for dressage with its amazing suppleness and wonderful gait. It is a great example of high quality Lusitanian horse.
They are our future and our inspiration, and they give us more every day. These talented horses will soon be famous…
Kalhua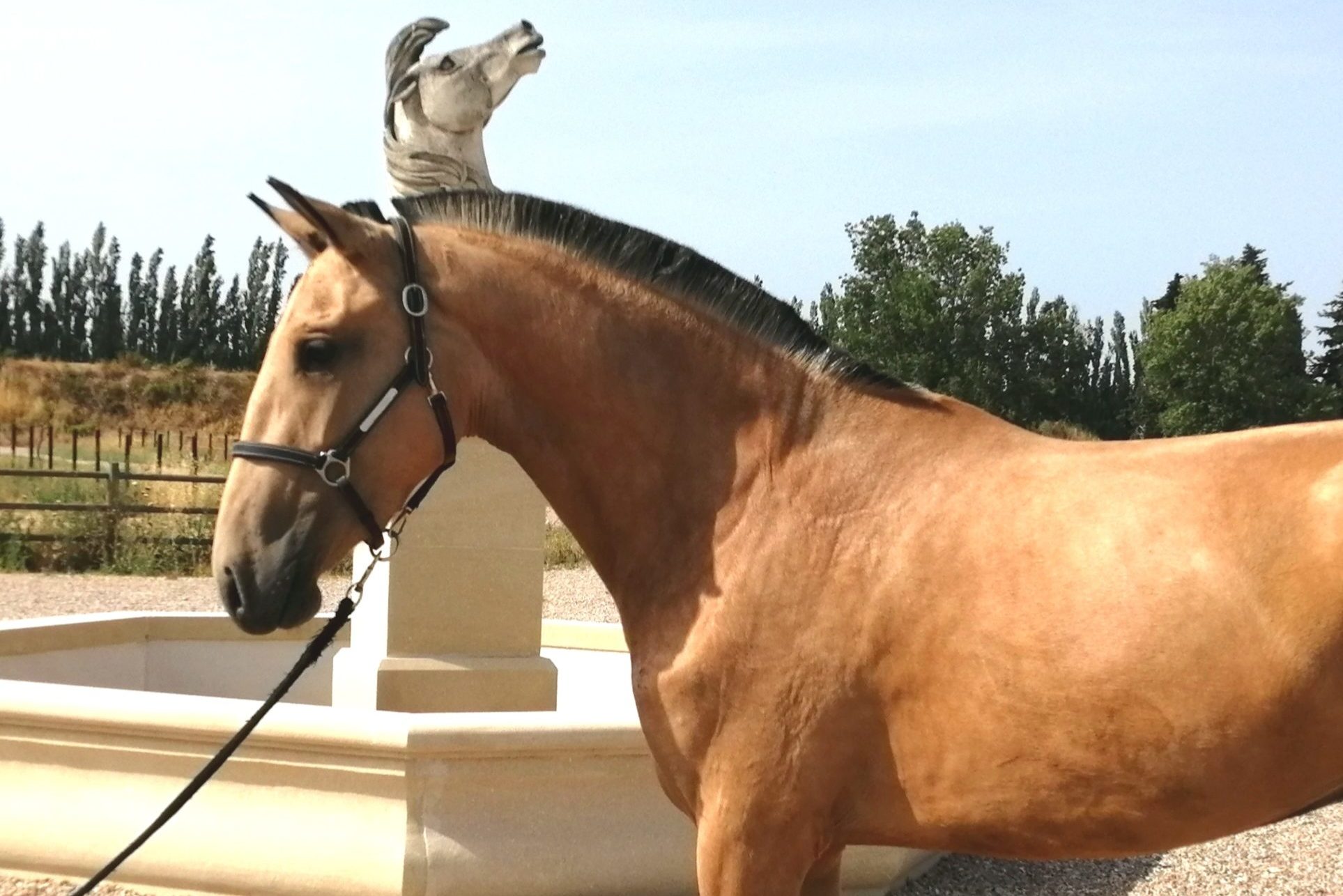 Kalhua
Kalhua

Kalhua is an energetic and expressive young Lusitano mare. Intelligent, she loves to learn and is very demanding. She loves to play and participate in the activities of the meadow or the stable. Always willing and funny, she is motivated and diligent when working in the field and loves to be praised.
Sant'Or de Massa
Sant'Or de Massa
Sant'Or de Massa

Beautiful and elegant, Sant'Or is the Lusitano dressage horse par excellence: with his elastic gaits, his exaggerated suppleness and his extremely well proportioned physique, he has immense potential. Kind, energetic and sensitive, he puts a lot of effort into everything he does and gives 200%.